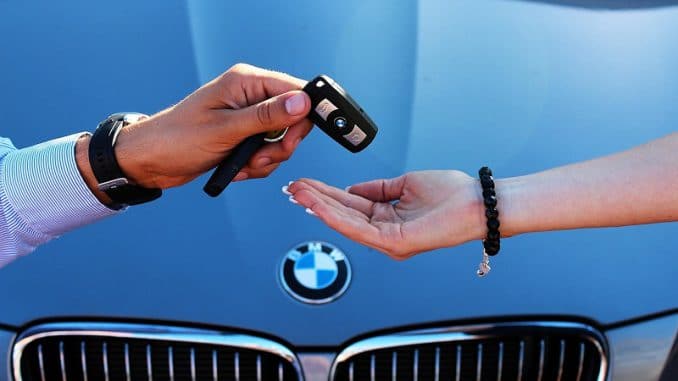 Tips Before Buying a Used car in UAE
Want to buy a car? Are you unwilling to make monthly payments? That's right you're left with only one possible option, buying a used car. These days life is almost impossible to live without the modern supplies such as cars, phones .etc
Shopping for a used car is like going on a treasure hunt. There are amazing deals out there, and with the emergence of the Internet as a car shopping tool.
It just takes a bit of research and some patience to find the right model in a reasonable price. No good comes from rushing into things.
So before purchasing keep the following things in mind, to avoid being cheated.
First thing that you have to do is decide how much you want to spend and how you're going to pay for it. What is your trade-in worth? Unless your present ride is a recent model, chances are the dealer will be wholesaling it to another retailer, and the wholesale value is all you're going to get. Consider selling your present car privately. With a bit of spit and polish you may get a couple thousand dollars more than the dealer would give you.
Check the price of used cars
These day in UAE there are a lot of websites like cashyourcaruae.com which give price of used cars not just that the also offers the free inspection of your car.
Which car you want to buy.
Purchasing a Car? We all know the key factor is the type of model we desire. If you contact with salesman without the slightest idea about the model, the salesman is likely to sell you with what he wants. Research thoroughly about the car model, its repair instructions and especially its cost. Nowadays, finding complete details on a car is common and convenient. Once you know what you are looking for in a vehicle, it becomes difficult for the car dealers to sell you anything low standard.
Once you have carefully judged and decided your needs by shopping around and finding a deal within your budget, now it is your car's turn to be examined. Having a sharp eye to examine the car is important. Checking out the important parts like the condition of tyres, any edges with worn out paint, any signs of dents or rust, and check the headlights and taillights. Asking the history of the car will help you; knowing if it had been involved in any accidents or collisions.
You're not done yet; next step is to elaborately examine the interior of car and to check different warning lights on the dashboard including the check engine, ABS, oil, airbag in addition to any other flaws. Also consider testing the A/C and heater to ensure they are working properly.
After being satisfied by the car's interior and exterior, your work still quite hasn't ended yet. After the examination its time you take it for a test drive and see how well it works. While driving also consider the breaks, gear.etc. Keep in mind that you should not take a test drive for a mere 5 miles and come to a conclusion, as it is too short a distance to judge a car's performance. Drive the car through the highway to assess the car better rather than driving around the streets. Therefore, taking the car for a long drive is much more advisable and you get a good idea about it. Finally, when the car has gone through all the tests and successfully completed them, this car can finally be yours, go ahead and buy it.
Keep these things in mind and enjoy your car. Have fun with it.