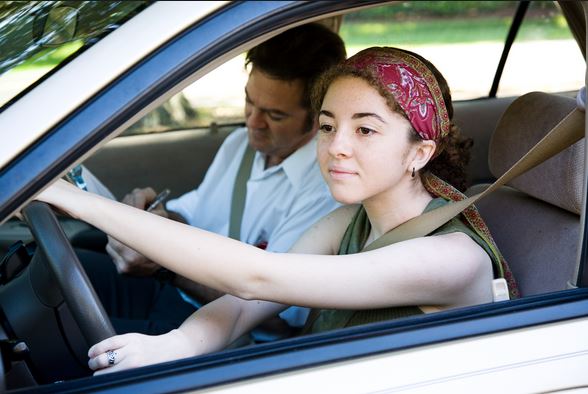 Obtaining a Driving License in Dubai: A Step-by-Step Guide
Getting a driving license in Dubai is a straightforward process, but there are specific steps you need to follow based on your qualifications and circumstances. This guide will provide you with the necessary information and help you navigate through the process.
Eligibility Criteria:
For Individuals Aged 18 to 21: If you've acquired driving skills from an authorized driving school in Dubai and fall within the age range of 18 to 21, you can obtain a driving license by simply applying for a test in Dubai.
For Foreigners from Certain Countries: Foreigners from select countries can transfer their existing driving licenses without undergoing a driving test. The only requirement is a valid driving license from one of these countries. To check if your country is eligible, you can contact the Roads and Transport Authority (RTA) at 8009090 for a list of eligible countries.
For Those Who Require Training: If you have never received any formal driving training or if your foreign driving license is not recognized in Dubai, you will need to undergo a six-month training program before becoming eligible for a Dubai driving license. During this training period, you'll need to provide the following documents:
Both an original and a copy of your officially stamped passport
Emirates Recommendation on the Driving Certificate
A certificate from an authorized driving school in Dubai
Assessment Process:
Theory Test: The theory test evaluates your knowledge of driving guidelines, road hazards, and road signs. While most exams are computer-based, individuals who are not computer literate can opt for an oral test. The theory test is divided into three categories: the first with seventeen questions, the second with eleven questions, and the last with twelve questions. A minimum passing score of 30 questions is required to proceed to the next category.
Road Test: The road test assesses your practical road driving knowledge. It consists of 18 questions aimed at determining your readiness to be granted a driving license. During this testing phase, you will be given a short-term license, as the test requires you to demonstrate your driving skills on the road.
License Issuance:
Once you have successfully passed both the theory and road tests, you will be granted a driving license. If, however, you fail either the practical or theory test, you will be required to retake the test after a certain waiting period.
License Renewal:
It's important to note that you must renew your driver's license in Dubai every ten years.
The process of obtaining a driving license in Dubai is relatively simple, but it's essential to follow the specific steps outlined based on your circumstances. For the latest updates and detailed information, it's advisable to check the official website of the Dubai Roads and Transport Authority (RTA).
By following these guidelines, you'll be well on your way to obtaining a driving license in Dubai and hitting the road with confidence.
Step 1: Obtain a Dubai Residency Visa
Before you can apply for a driver's license, you need to secure a Dubai residency visa. This visa can be obtained through various means, such as employment, starting a business, or property ownership in Dubai. Having a valid residency visa is a crucial first step in the process.
For more information on Dubai residency visas, visit the official website of the Dubai Government.
Step 2: Apply for a Learner's Permit
To initiate the process of obtaining a driving license, you must apply for a learner's permit. This can be done at any Roads and Transport Authority (RTA) customer service center or conveniently online via the RTA website*. When applying for a learner's permit, ensure you have the following documents ready:
Valid Emirates ID
Proof of your residency visa
Original and copies of your passport
Two recent passport-size photographs
An eye test certificate from an approved optician
If employed, a No Objection Certificate (NOC) from your employer is required
Remember, there are fees associated with obtaining a learner's permit, with different fees based on the type of vehicle you intend to drive.
For detailed fee information, visit the RTA fee schedule.
Step 3: Attend Driving Classes
After obtaining your learner's permit, you can start attending driving lessons. Dubai boasts several RTA-approved driving schools, each offering comprehensive training in both theory and practical aspects of driving. You can choose the school that best fits your schedule and location.
Explore the list of RTA-approved driving schools here.
Step 4: Pass the Driving Test
Upon completing your driving classes, you'll need to pass a comprehensive driving test, consisting of both practical and theory components. The theory test is computer-based, featuring 35 multiple-choice questions. To succeed, you must score at least 26 points. The practical examination assesses your ability to drive safely in real traffic conditions.
Step 5: Obtain Your Driver's License
Once you've successfully passed both the practical and theory tests, you'll be issued your driver's license. To collect your license, visit any RTA customer service center and present your Emirates ID and learner's permit. The associated fees for obtaining your license depend on your age.
Stay informed about the latest updates and regulations by regularly checking the RTA official website.
In conclusion, Dubai maintains strict regulations for driving under the influence (DUI), with unmarked police vehicles frequently conducting random tests. Therefore, securing your driving license beforehand is crucial to avoid legal complications.